Sharat Raju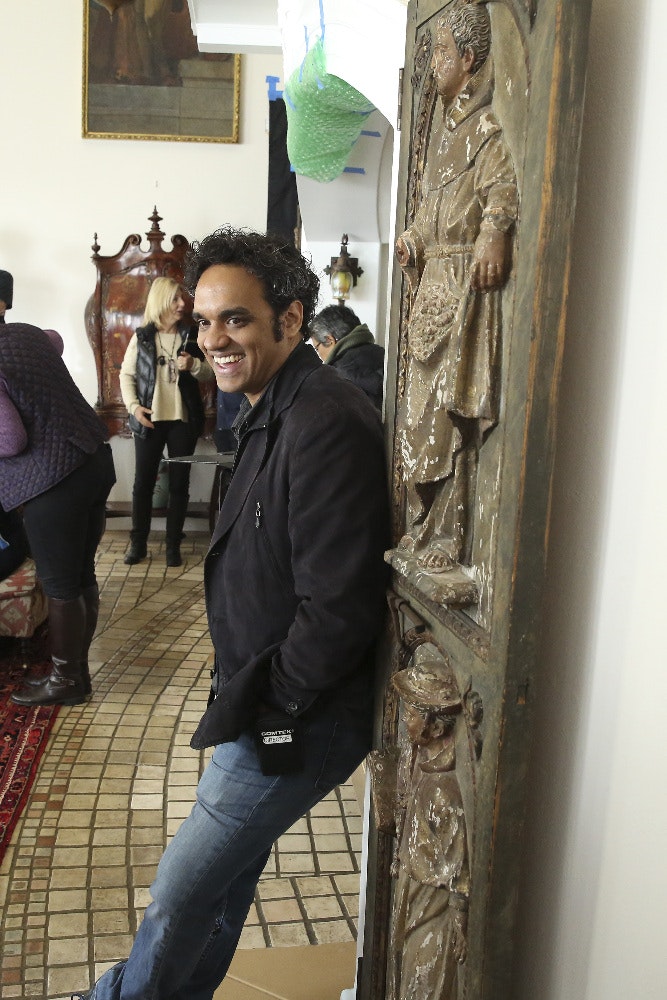 From network television to independent films to new media, Sharat Raju is a versatile writer and director whose work has earned more than twenty international awards and continues to entertain audiences throughout the world.

Sharat's journey as a filmmaker began on the outskirts of Chicago, the first American-born son to Indian parents. A descendant of poets and artists, he was raised in a family and culture with a rich storytelling tradition. Sharat wrote at an early age which continued at the University of Michigan where he received national awards for his work as a journalist at The Michigan Daily and graduated with a degree in English.
After a brief stint as a Chicago sports reporter, Sharat moved to Los Angeles and worked for legendary casting director Mali Finn. With Mali, Sharat cut his teeth in the industry by observing performance and directing from top filmmakers up close on a dozen films, including The Matrix Reloaded, The Matrix Revolutions, and 8 Mile.

In 2001, Sharat was accepted into the American Film Institute's renowned Directing program where he honed his skills as a visual storyteller and director. At AFI,he received the Institute's highest honors after creating an acclaimed Masters thesis film, American Made.
American Made quickly became a phenomenon. The film earned seventeen awards as it tore through the international film festival circuit in 2004 and was acquired for national broadcast on PBS's Emmy Award-winning program "Independent Lens" where it aired for four years.
Sharat followed up his thesis short by directing and producing a grassroots independent film that has similarly made its mark around the world – Divided We Fall: Americans in the Aftermath. Divided We Fall is the first documentary feature to chronicle the rise in hate-crimes and race-related abuse in the immediate aftermath of Sept. 11, 2001. Demand for the film sparked international demand for several years after it was released in 2006. Colleges, universities and community groups continue to showcase Divided We Fall as a hopeful and uplifting exploration of America's racial and religious diversity.

In 2010, Sharat helped create the Yale Visual Law Project – an initiative at Yale Law School that brings together documentary filmmaking and legal scholarship. With producing partner Valarie Kaur, he co-led VLP as a Visiting Fellow at Yale Law School's Information Society Project, where he trained law students how to communicate a story through the visual medium. They produced three documentaries in two years and VLP continues to produce documentaries as part of Yale Law School.

Sharat wrote, directed, co-produced and edited an episode for the PBS-funded pioneering FutureStates web series entitled Worker Drone. The science fiction short film required Sharat to coordinate production and visual effects work between six cities in three countries and premiered in the second season of the series.
While working as a writer, director and documentary filmmaker, Sharat was selected as a Directing Fellow at ABC (2008), NBC (2013) and Sony Pictures (2014) where he shadowed on television shows and learned the ins and outs of TV production.

Sharat made his network television debut in October 2014, directing an episode of "Law & Order: Special Victims Unit." On the success of that first episode, Sharat was immediately invited to direct a second one three months later. In a little more than four years, he directed more than two dozen episodes of network and cable television, including Scandal, How to Get Away With Murder, Criminal Minds, NCIS: New Orleans, Designated Survivor and Fear The Walking Dead.
Along the way, Sharat has directed promotional work for social justice organizations as well as music videos and shorts. His scripts The Field on the Corner, Sacred Grounds, Mountain of Light and The Infected are in development with producers. He lives in Los Angeles.